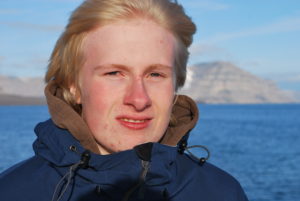 Editor's note: This post is from one of the 5 students from Amalie Skram high school in Bergen, Norway, who were chosen to join the REGIMES Team in Longyearbyen, Svalbard August 7-11, 2017.
My first day's impressions in Svalbard, by Magnus (17) (1st from left).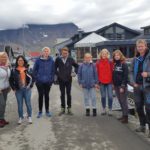 So, I woke up at about 05:00 and started getting ready to leave my home to the Bergen airport, Flesland. As I've started getting used to sleeping to around 13:00 this was pretty much in the middle of the morning for me so I was tired and kind of disoriented. I headed for Flesland around 06:10 and met up with the rest of the group there. Our flight was originally delayed 50 minutes because the crew "walked to Las Palmas", but we made the next flight without any issues. We flew from Bergen to Oslo, then from Oslo to Longyearbyen (Longyear city) via Tromsø.
When we arrived the first thing that met us was a life-sized model of the "king of the Arctic" with a sign that said, "take polar bears seriously". From the airport, we had to take a bus to the city itself, which is more like a collection of buildings than an actual town. We quickly realized why most of the photos of Svalbard are usually taken during the spring. While the town certainly had a kind of "wild" aesthetic to it, the buildings themselves often look different from each other. As if you stole buildings from several different towns and various locations and just started placing them together in a bunch. The pipelines and heaps of coal didn't help either. After we got our room keys and dropped off our bags we took a "Svalbard in a nutshell" tour. We drove around town and the driver talked about the different buildings and the history of the town before we visited some locations around the city.
The mild disappointment of the city was quickly forgotten as we left the town and got to see some of the sights and got a "feel" of Svalbard. The mere scale of everything around you make you feel impressed, overwhelmed, unimportant and small at the same time. For me it provoked a minor existential crisis. What we saw was nothing special in Svalbard standards, it was just a valley right outside town, however the environment is so different there from the mainland it's bound to strike you as majestic no matter what. The weirdest thing, however, is how empty it is. While Svalbard has a thriving wildlife there are no trees, just mountains and moss everywhere. During the trip, we stopped at 3 locations. One of our stops was a dog park where they kept the sled dogs. This was definitely the highlight of the bus tour. A few of the friendlier ones were tied up outside so you could pet them, and they had these little houses with the name written at the top. They were very friendly and adorable so most of our time went to petting and playing with them, which was fine really. We also stopped at a location outside of town where we got to take some pictures and one of the many mines on Svalbard where we got to see the Global Seed Vault up close.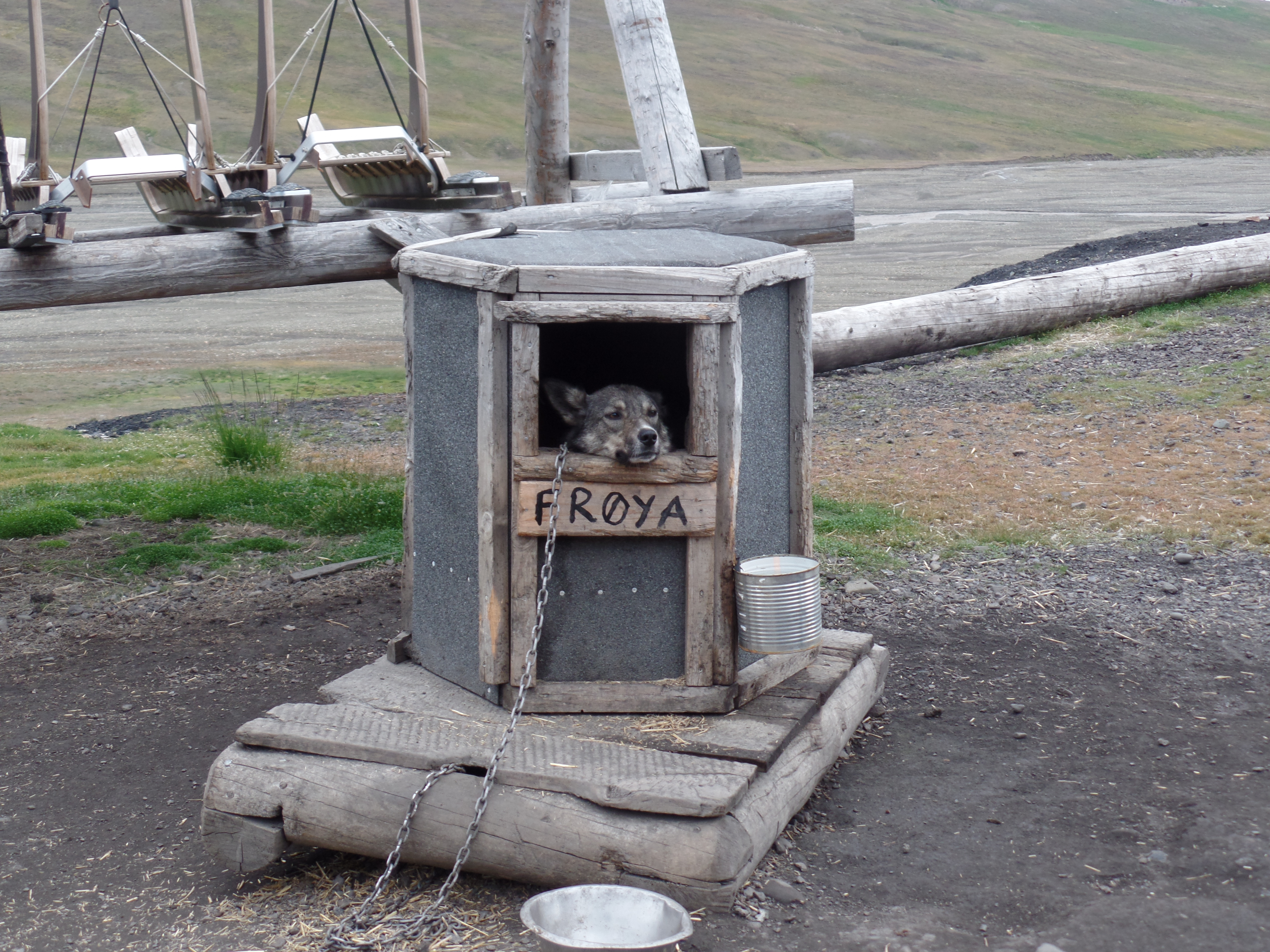 After that we headed back to the hotel for a lovely dinner in the hotel restaurant. It's currently 
1 am
 and we should probably go to bed. However, there's 24 hours of daylight here which I can't seem to get my head around and I can't sleep.